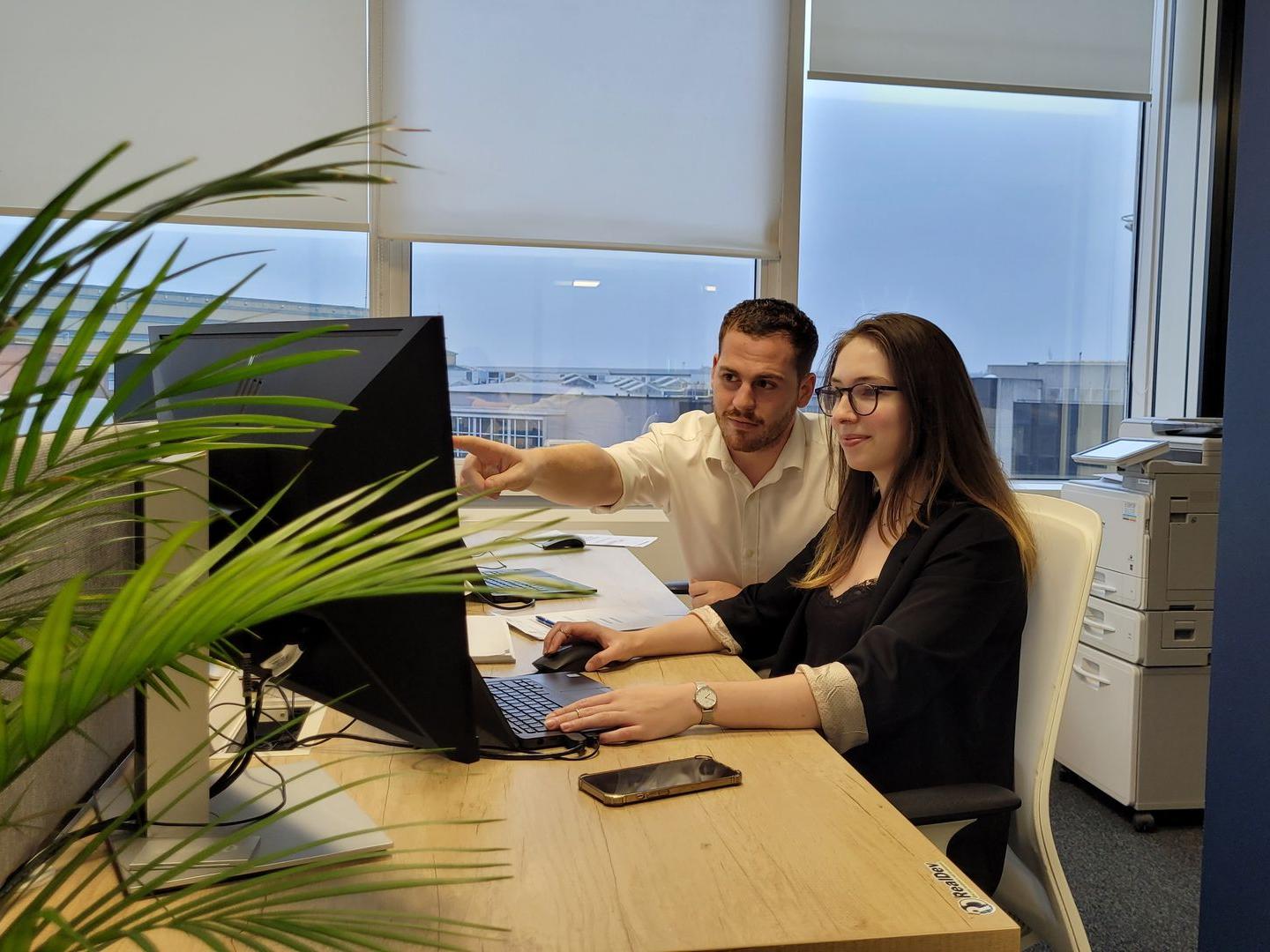 Be part of our team 
RealDev is an independent engineering office that is part of the development of Industry 4.0 in Belgium. Our teams are involved in high-added value projects, with expertise in Automation, Process control, and Digital Solutions.
Our company has been growing for 9 years by supporting the main industrial players (Life Sciences, Agro-food, Energy, ...).
In this growth drive, we are currently looking for a Project Manager. Maybe that's you?
​
Responsibilities
As a 

Project Manager

 (PM) you are responsible for the proper management of projects, your role is to :

Define and respect (or optimize) project schedules and budgets
Allocate resources and distribute roles in the project
Generate operational benefits for the company
You also have to manage relationships with stakeholders, for this purpose you will :

Identify, follow up and communicate with the project client and suppliers
Build stakeholder loyalty by maintaining a regular and satisfactory relationship
Change management is important, also you must be able to :

Manage risks
Propose and manage activities related to change in a project
Propose strategies to anticipate changes and/or reduce their impact on the project
On the financial aspects of projects, we expect you to :

Align with the company's financial objectives
Establish and follow a financial forecast based on the projects milestones (from the offers)
Reach the objectives in terms of turnover
Must have
The ideal candidate presents :

A Master's degree in Electromechanics, Automation, Industrial IT
At least 3 years experience in an industrial sector
French & English speaking proficiency
Organization skills, proactivity and warrior attitude are primordial 
Teamspirit, communication skills and commitment will make the team succeed
PMI certification is highly recommended
Nice To have


Experience in the pharmaceutical 

or chemical

 industry
COMPANY CULTURE

History
RealDev was founded in 2014 by engineers that had the ambition to create a high-quality service for businesses who want to invest in the Smart Industry movement. In the beginning, we would mostly collaborate with companies in the industrial sector of Life Science. However, nowadays we handle complex projects in multiple industrial sectors. 🔬🦺

Communication
At RealDev, everyone has a say, no matter their place in the company. All colleagues are included.
Open and transparent communication is put forward.🙌

Fun at Work
Food lover? At RealDev we love to share meals, and we put this into practice every Thursday for lunch or at breakfast in the morning 🍗
Sporty (or not)? You'll have access to (+ or - intense) activities with your colleagues 🤸
Geek? The competitive spirit is present every lunchtime on the console 🎮
Sustainability: We take action to propose to everyone in eco-mobility solutions 🚲

Quality by design
Our company has been designed to offer the highest levels of quality. Our processes are certified ISO 9001 ✔. We achieve this thanks to tools, methods, and people ...  🔑


Phone Call
10-15 min
Have a quick discussion about your situation and aspirations

Softskills Interview
+/- 1 hour
Meet a recruiter to discuss more profoundly your motivations and ambitions, and discover  who we are. 

Technical Assessment
+/- 1 hour
Here you will be challenged on your technical skills by one of our Managers or an expert. 

Signature
Sign your contract with our HR Manager Isabelle, and start asap in our teams :)
Your future colleagues are waiting for you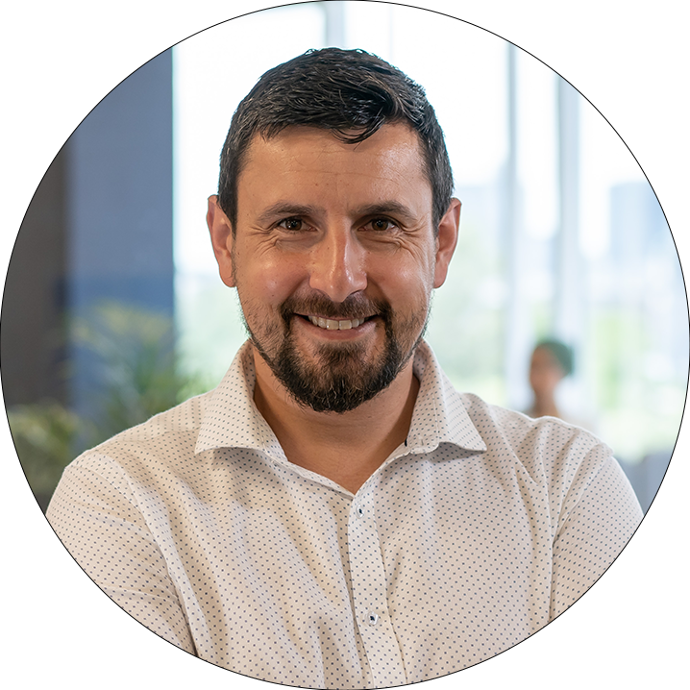 David Di Graci -
Chief Technology Officer
David is one of the 4 members on the board of directors at RealDev. His rich technical and managerial experience, and his expertise in multiple areas (...) makes him somebody you can easily rely on. He also loves soccer and as well as being a massive fan of Olympique de Marseille, he's a very good player himself.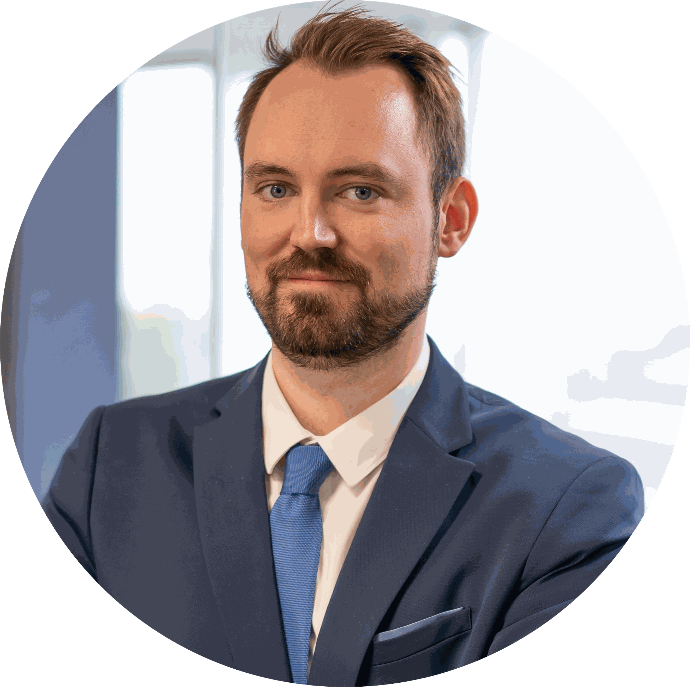 Michael De Schepper -
TIS Manager
Starting with a background in industrial automation, Michael has developed within RealDev a profound expertise in cybersecurity. His team is also able to handle projects related to MES and OSI PI. This person never stays still, you will see him most of the time walking all over the offices while working and phoning.
 "RealDev is a human and dynamic company. We're all committed to doing our jobs well, and when we need to, we're happy to help each other out".

"You get to work with a lot of different technologies and you get hands-on training."

 "What I like most about this engineering office is the proximity we have with our customers, we don't hesitate to go out into the field on a regular basis".