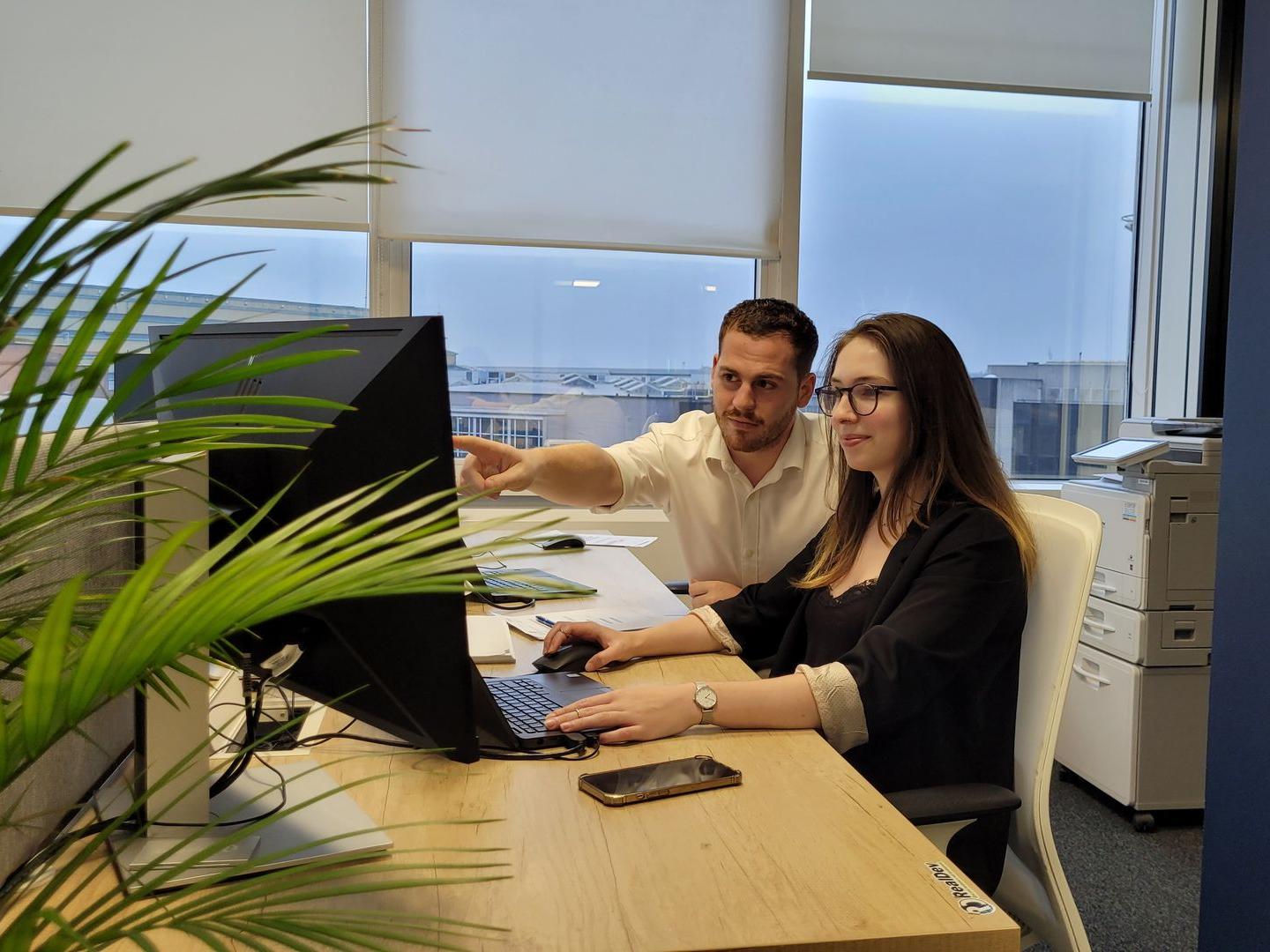 Be part of our team  ​

 
RealDev is an independent engineering office that is part of the development of Industry 4.0 in Belgium. Our teams are involved in high-added value projects, with expertise in Automation, Process control, and Digital Solutions.
Our company has been growing for 9 years by supporting the main industrial players (Life Sciences, Agro-food, Energy, ...)
In this growth drive, we are currently looking for a Recruitment Manager. Maybe that's you?
​
Responsibilities
The Electrical Engineer provides technical support in the electricity domain. You will be responsible of:

Designing electrical systems

with the development and testing of components.

Ensure the troubleshooting of electrical systems.
Prepare and execute electrical protocols
Evaluate electrical systems with conceiving and running researsh programs linked with electricity.

Ensure that technical procedures and design of equipments are compliant with standards (FAT/SAT).
Carrying out calculation notes.

Must Have
The ideal candidate presents:

A Master's degree in electromecanics, electricity or industrial informatics.
At least 3 years of relevant experience in an industrial sector.
The ability to speak French and English
A knowledge of Eplan, ElecCalc and Autocad
A proactive attitude and the ability to solve technical problems.
Your teamspirit, qualitative communication and good sense will ensure the success of the team.
Nice to have
Experience in pharmaceutical or chemical industry
Culture d'entreprise​

History
RealDev was founded in 2014 by engineers that had the ambition to create a high-quality service for businesses who want to invest in the Smart Industry movement. In the beginning, we would mostly collaborate with companies in the industrial sector of Life Science. However, nowadays we handle complex projects in multiple industrial sectors. 🔬🦺

Communication
At RealDev, everyone has a say, no matter their place in the company. All colleagues are included.
Open and transparent communication is put forward.🙌

Fun at Work
Food lover? At RealDev we love to share meals, and we put this into practice every Thursday for lunch or at breakfast in the morning 🍗
Sporty (or not)? You'll have access to (+ or - intense) activities with your colleagues 🤸
Geek? The competitive spirit is present every lunchtime on the console 🎮
Sustainability: We take action to propose to everyone eco-mobility solutions 🚲

Quality by design
Our company has been designed to offer the highest levels of quality. Our processes are certified ISO 9001 ✔.
We achieve this thanks to tools, methods, and people ...  🔑


Echange téléphonique
10-15 min
Have a quick discussion about your situation and aspirations
Entretien Softskills
+/- 1 heure
Meet a recruiter to discuss more profoundly your motivations ans ambitions, and discover who we are.

Evaluation Technique
+/- 1 heure
Here you will be challenged on your technical skills by one of our Managers or an expert.

Signature
Sign your contract with our HR Manager Isabelle, and start asap in our teams 😉
Your future colleagues are waiting for you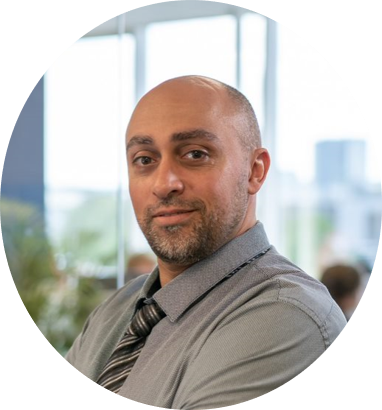 Mohamed Reda Ali Tatar - Chief Delivery Officer
Reda is Chief Delivery Officer at RealDev. His mission is to ensure that our operational processes are of the highest quality and meet our customers' expectations. He also leads Capex projects. A lover of good food, Reda will give you the best restaurant addresses in and around Brussels. 
"RealDev is a human and dynamic company. We're all committed to doing our jobs well, and when we need to, we're happy to help each other out"


"You get to work with a lot of different technologies and you get hands-on training."

"What I like most about this engineering office is the proximity we have with our customers, we don't hesitate to go out into the field on a regular basis".