Technological obsolescence means that a product, which still works, is considered obsolete because of technological innovation. This concerns machines, operating systems and applications. This obsolescence can impact the performances at two levels : firstly, because of the ageing of the machine and secondly because of the lack of control of the equipment.
As RealDev is one of the central figures of this evolution, we take charge of the customer's site projects related to industry 4.0 as well as the training plan related to these new technologies.

It is possible to learn on the job with one's own experiences. However, this experience induces a considerable loss of time and energy. Moreover, this "home-made" learning can cause risks on the productions and the generated products.
A mistake can happen quickly without realising the impact (quality, EHS, Data Integrity etc.). These impacts can result in considerable expenses that could have been better allocated in a structured training.

That's why we created the RealDev Academy, in order to share our field knowledge and experience in many domains (pharmaceutical, automotive, heavy industry etc.)

Our trainings are the ideal opportunity to acquire new skills and abilities, to put your talent into practice and to learn a little more about the latest technologies. Moreover, you will be able to take advantage of all this knowledge in good atmosphere!
Indeed, we have the best in-house expertise on the market, which we adapt as new technologies emerge.
Our goal is to satisfy our customers, we do the impossible for them and this has contributed to our excellent reputation. Our wish is to share this expertise, therefore we make sure that our collaborators are perfectly qualified.
Would you like to be part of this evolution? We offer you the opportunity to benefit from the knowledge of our certified experts.
Automation
IT
Commissioning & Qualification / Validation
Methodology &
Project Management
What's inside the academy
In order to provide a continuous quality service with the most innovative solutions to its customers, RealDev has set up an innovative training infrastructure
Depending on the domain, we have different types of training available: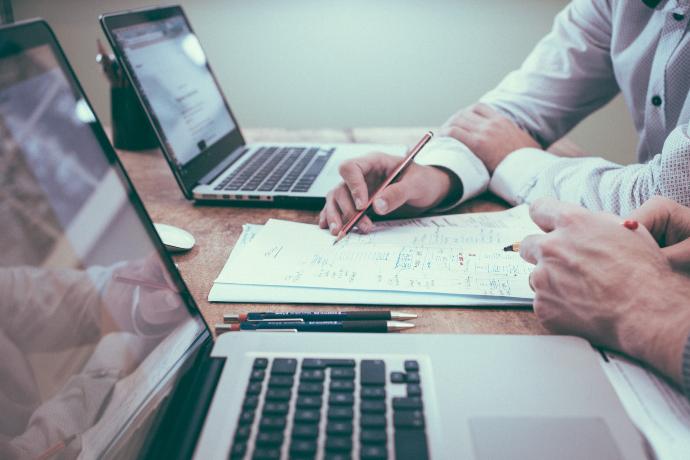 On-site Trainings
The content of the training we offer is a mix of industry standards, field experience and expertise of our engineers. This content is then put in the form of educational activities designed to allow participants to achieve their objectives
Discover more
Online Trainings
During our virtual sessions, our expert trainers welcome you and allow you to acquire theoretical and practical skills using a maximum of interaction thanks to our exercises and our digital tools (virtual machines, quizzes and other animation systems)
Discover more
During the session, the instructor shared his experiences with the attendees and I was able to directly test what I had learned through practical exercises on a virtual machine. It was a quality workshop that allowed me to learn a lot in a short time. What I also really appreciated was the good follow-up from my instructor during my first project. Today I am proud to say that I am a DeltaV expert!

I had the pleasure of participating in the CSV training. From a technical point of view, I really appreciated the theoretical course as well as the practical one. The training is really interactive and designed to explain clearly every side of the CSV. There is a great added value to follow this training. Moreover, the training was very dynamic and was led by a friendly trainer who was open to questions . 

I attended the MS Project Online training as part of my mission as project coordinator. I particularly appreciated this course which was well balanced between theory and exercises. We were able to bring our own problems to the trainer in order to solve them together. You can't get more concrete than that! I apply what I have learned on a daily basis, I am very satisfied. Moreover, the dynamism of the trainer made the training very friendly. I did not see the time pass.