Do you know the history behind the green of our logo ?
Since our creation in 2014, RealDev has always been commited to the environnement cause. From different angles, we sat up some actions to reduce our impact on the planet.
RealDev has 4 approaches :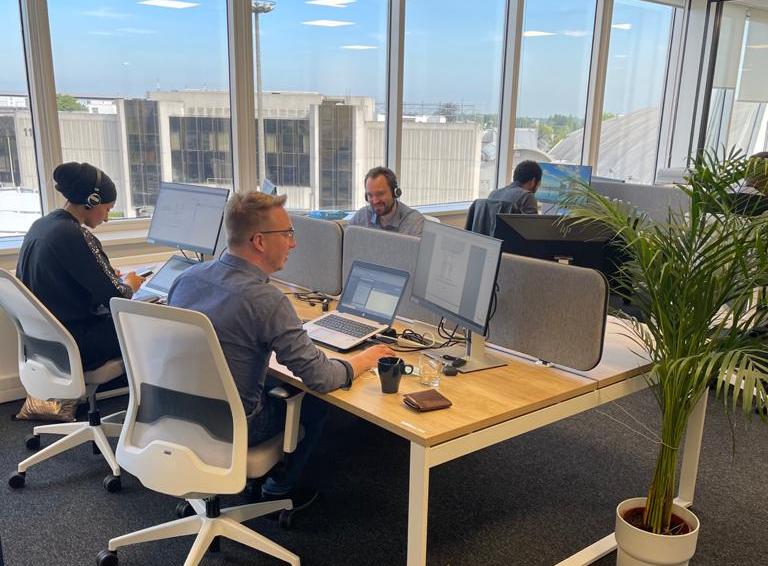 The choices of our facilities
For both our offices, we are implanted in buildings who were builds with a green mindset.
In Brussels, we are in the "Buro & Design Center" building. It is one of the most environmental-friendly building in the capital. Buro & Design Center pays special attention to the sustainable energy performance.
It has very well isolated infrastructure and create the majority of their electricity through solar panels placed on his roof.
Through several intern mesures
The Zero Paper Policy :
We want to avoid the using of paper. That is why we are doing the most part of all our intern processes using our intranet. We will print stuff when it is really needed, for example when we are legally forced to do so.

Using of

customised

container:




To avoid the using of disposable cup, we decide to make a kit of several container including a personalised mug, a thermos, a gourd
Mobility Policy
At RealDev, we have an sustainable Mobility Policy, it includes different points.
We provide a car to our collaborators when it is needed for the job position.

For 2026, we will have the totallity of our fleet with only Full Electric cars.

Every member of RealDev has a Sustainable Mobility budget included in his package. We prioritise bikes, public transport and car sharing.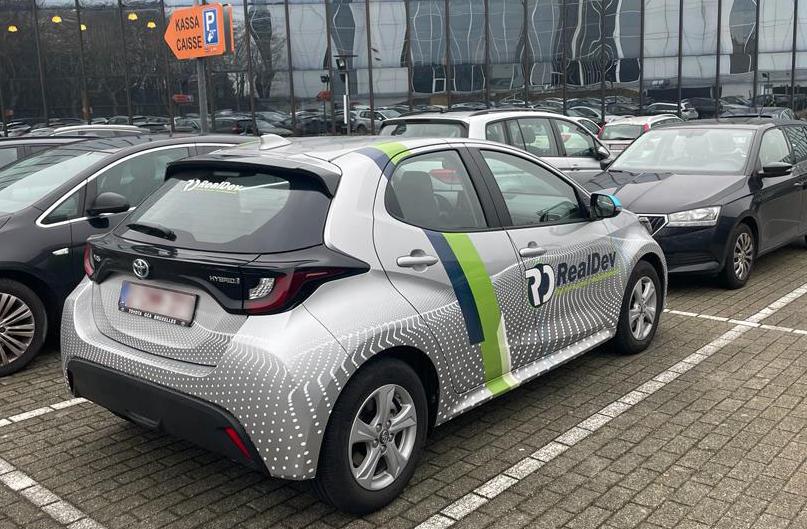 Through our projects
---
We have 4 different ways to have an impact, if you want to have a quick look to our actions, slide this carrousel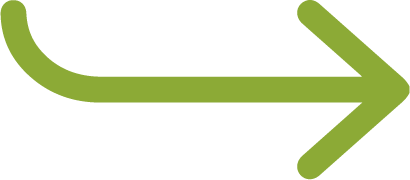 Reducing the a​mount of
non-recyclable material
---
We have clients from different sectors
(Life-Sciences, Agri-food, Automotive, ...). One of our goal is to helping them to reduce the amount of non-recyclable material. We attend to achieve this by using other raw matherial or by optimising their production lines.

Reducing their industrial waste
---
We help our clients to set up processes helping them to reduce their industrial waste. We manage to do that through several actions. It goes from the replacement of old machines to the formation of field teams.
Digitalisation & Virtualisation
---
A lot of our projects includes Virtualisation and Digitalisation. The goal is to help our client to go full online and, through this process, to avoid the using of paper.
Treatment of Biowaste
---
Through our projects, we want to present a "greener vision" to our clients. Helping them to treat well their biowaste is a important step in this process

Previous
Next